And what a time it was!
If you're going in the near future and have a chance to hit the Pirate's and Princesses Party, I highly recommend ya do!!!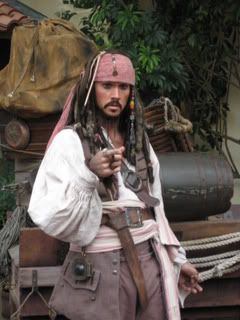 And that's just ONE reason to do so! The Disney experience is always magical, no matter how many times you go. We've gone every year, at least once, for the past 7 or 8 years . One can never see it ALL, no matter HOW many times you 'DO the Kingdom'
This time we focused mostly on Magic Kingdom and Epcot, leaving only one day for MGM and a 1/2 day for Animal Kingdom. The girls were most interested in meeting characters and riding "Pirates of the Caribbean at Magic Kingdom, and the Gran Fiesta Tour in Epcot. It was a nice, relaxing, no pressure vacation!
Photos to come........