I have a huge variety in my collection and I'm always eager to hear something new. Right now I'm listening to
Jonny Blu
"In Just That Kind Of a Mood..."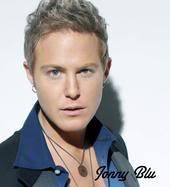 If you like crooners like Frank Sinatra, Bing Crosby or Dean Martin, you'll love this CD.
Jonny Blu has another musical side as well and he's on the top of the Pop charts in China. I LOVE LOVE LOVE his Chinese CD as well. It's awesome, upbeat and great dance music. You can listen to all the songs on his site. http://www.jonnyblu.com
I dunno why I felt compelled to blog this but I guess I'm just excited about his music and wanted to share!
What is your music of choice?