My oldest daughter recently turned 5. She has always loved the fact that I scrapbook. She finds joy in telling everyone she meets that 'My mommy is a scrapbooker and I'm a scrapbooker too!" I have recently purchased a table for both of my girls (Ellie is 3) but Mackie seems to think that it's all hers!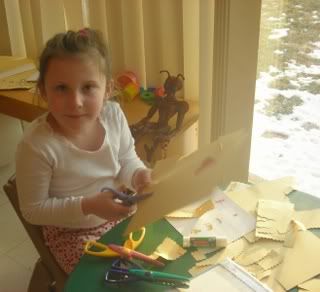 I bought a few pairs of fancy-edged scissors, a 6x6 scrapbook, some stickers and gave her a bunch of cardstock scraps (no no.. no Bazzill!) and set her loose!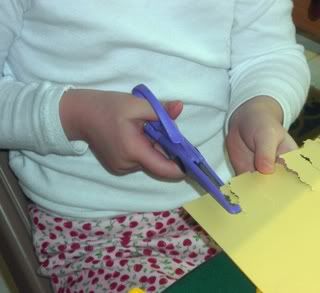 A girl can't scrap without her favorite alien action figure (*ACK*) I have no idea why she even befriended this nasty looking alien thing but it's among her top 10 favorite toys (and it's not even hers, it's something that Daddy had in the basement!)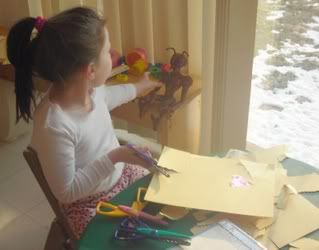 After a long, hard day of
scrappin',
here's the final result! Hahahahahaha!!!