We're home :) *Sigh* I LOVE all of the parks of Disney World and wish I could spend 3 months there at a time! We're Disney addicts I guess!
We had a blast! My inlaws met us there for a few days to celebrate the January Birthdays and they LOVED it too! See? Disney isn't just for kids! ;)
My girls find the most joy meeting and getting pictures taken with the various Disney characters. Among the favorites are:
Minnie Mouse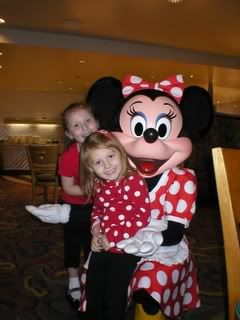 Eyore is always a fun one to see!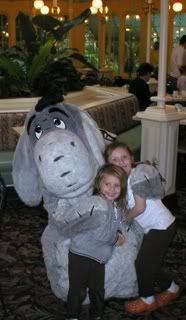 Mackie especially loved Animal Kingdom and playing in the Dinosaur Play Area! They even had a small waterfall and all sorts of 'fossils' to climb and play on.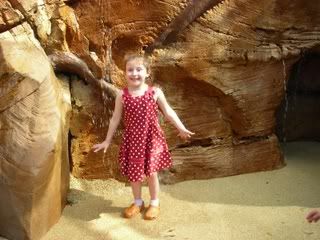 Ellie enjoyed ToonTown in Magic Kingdom and walking through Minnie Mouse's house. She tried out all the furniture and checked out every nook and cranny.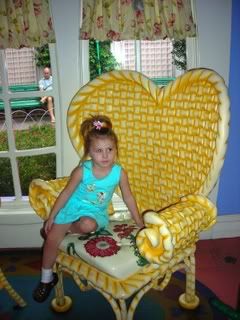 I have so many pictures that I can't possibly put them all up on here. Those above, are a just a few of my favorites! I LOVE LOVE LOVE Disney and am always up for a chat or email exchange about it!!