I have bloggers block lately but decided to write SOMETHING just to get myself going again. My dog is being completely adorable today so I decided to write about her.
Zippity is really such an awesome dog! Her favourite place in the world to be is wherever I am. Her 2nd favourite place in the world is to be wherever my 2 little girls are.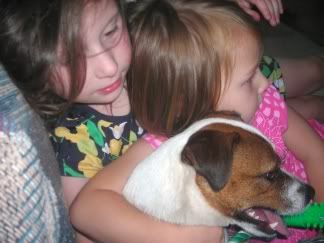 She is SO very good with them. They play so well together. I cannot imagine a more even-tempered, cool, 'hangin' out' dog than she!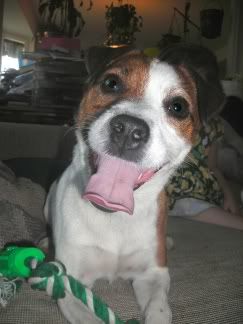 We've had a really busy summer and it's gone by so fast but I have taken hundreds (probably thousands) of photos of them and thus, the memories will all be preserved! I can't think of a more uplifting sight than children playing with a puppy!