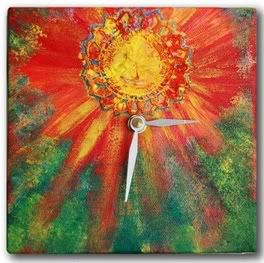 This week's topic for Friday June 30th suggested by
Jo
: TIME/TIMING.
"When we are in our studios. I find that I can't be in there
everyday. Particularly when I have just finished something I feel drained
and need a good break. I also find that there are only certain
times of the day where the juices get flowing. I'd be interested to
read/see what others think."
-Jo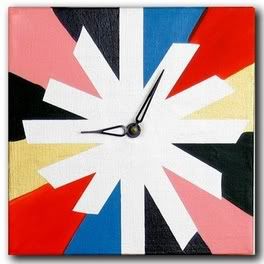 When I am in my studio it seems as if time stands still. I need to be in there every day and most days I do spend atleast some time in there. I find that my days feel incomplete if I have not spent atleast a few moments creating something or adding to a project or atleast organizing in the studio.
Jo stated that she feels drained after she finishes a project and needs a good break. For me, I feel refreshed and a sort of peace when I finish a project. I would think that feeling drained would mean that the project was particularly stressful. I try to keep my studio stress-free because that's my haven from all life's other chaos.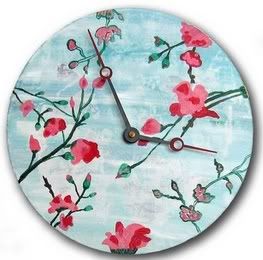 I think we all have a 'creative time of day'. I know I do. I find that my creativity is at it's height between 9pm and 1am. I have always been a night owl and it's the time of day that my head and hands are really in cooperation with each other. Creating things at that time of the day for me is virtually effortless.
When is your creative time of day? How do you feel after completing a project? I'd love to know who else is a night owl and up creating when I am!