Most of New Jersey is beautiful. It's the cities near NY and Philly that give the state it's bad reputation. Scattered throughout the state are beaches, monuments and parks. One such place is Washington Rock State Park:
"The strategic location of Washington Rock made it a valuable lookout point during the American Revolution for General George Washington in June of 1777 when the British army under General William Howe was moving toward Westfield. From the vantage point of this natural rock outcropping, General Washington had a thirty-mile panoramic view of the valley and was able to instruct his troops to circle behind Howe's troops and cut off their retreat."
I took this photo with my cell phone.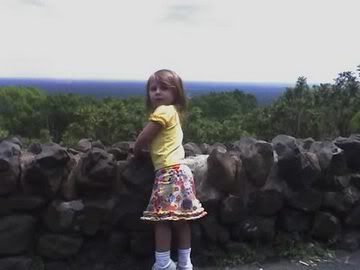 The park is very small, consisting of only about 52 acres. It's on the hillside in Greenbrook, NJ. The view from the park is wonderful!
We took my 2 year old there yesterday while our 4 year old was at school. She had a blast exploring the rocks for bugs and pretty rocks. We love to take the girls to State parks, museums and monuments and they enjoy it as well. It's just as fun to find bugs there as it is at home, right?! And who knows, maybe some of the history will rub off on them, eventually!
When we picked up our 4 year old from school, we took the girls to Chuckie Cheese's for dinner. This is a very special treat (we've only been 2 other times) and they know it, so they were on their best behaviour! The very best time to enjoy this place is to go Monday - Thursday at around 3PM. We had the place, pretty much, to ourselves!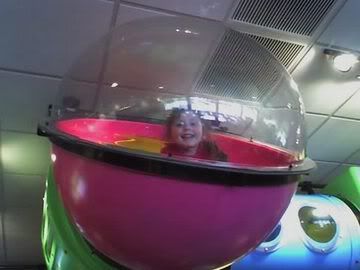 I love Chuckie Cheese's because it's a great place full of games and coin-operated rides that are geared for kids between 2 and I'd say about 10. They serve all sorts of food there including yummy pizza and a great salad bar.