Yeah.. April SNOW showers. Last week was a week of warmer days, 2 of which were in the upper 70s. There's nothing like being lulled into a false sense of security. I thought that Spring had finally arrived! Boy was I WRONG! It's cold out there! The wind is whirling it too quickly to get a good picture.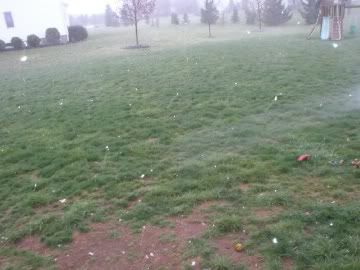 Oh well, so much for going to the mall!
I still want to go out. I am going to head to the mall anyway... I know that 10,000 other people will do the same but atleast the girls will get to walk around a little and use up some of their energy!