I have had 2 turtles for more than 11 years. They are great pets! My 12 year old turtle LOVES to be hand fed. She's learned to beg when she sees people. It's very cute. My younger one is a bit shy, but he's got his moments. He's a goofball. When he gets startled he freaks out and jumps off his rock and digs to get under it. He's a chicken!
My 2 little girls love them too so I decided to get them their own turtles. My older daughter named her turtle "Lily" and my little one hasn't named hers yet. We'll see as she gets a bit older what she calls her! See how little they are?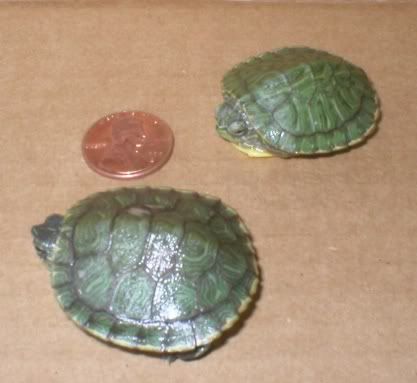 The larger of the 2 is "Lily"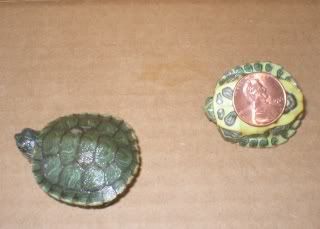 They are so
CUTE
, I just had to share!