My friend,
Vee
has been posting to her blog something called 'Studio Friday'. Each friday her blog has had a little tidbit about her Studio or her craft. It interested me so I checked it out and it's definitely something that I'd like to do too! ( Thanks Vee, for the inspiration! )
This week's topic is "Room With a View"
My scrap room has 2 large windows. I can see the swingset and part of my back yard. It's a great source of light as well but I can close the blinds and feel completely cozy if I want to. I get a lot of my creativity from the weather. My windows are important. My house is FULL of very large very tall windows. The view from my studio is important to me. Sometimes I sit and drift off to 'la-la' land in a day dream and that's when the creativity hits me. Here's the view out the windows: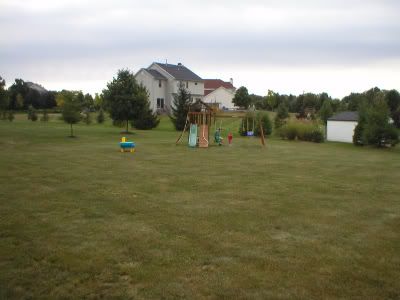 There is yet another view from my scraproom, and that is behind me on the couch. This view delights me even more than the one from my windows.......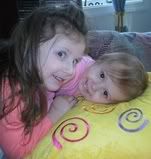 They are the ultimate source of inspiration for my creativity!