Have you ever looked at your kids? Just sat there and stared at them in awe, wonder and amazement? I do it everyday. I am completely blown away by their beauty, intelligence and their constant yearning to learn. I am completely blessed and I don't take it for granted. My girls are very photogenic which makes my work easy! I am a scrapbooker. That's my definition of myself. A scrapbooker.
I love photos like these. They show simplicity, beauty and perfection.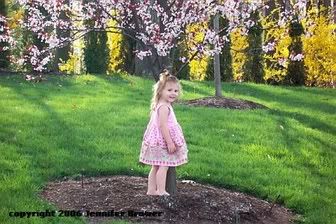 My Aunt Jennifer and my Mother-in-Law get all the credit for these photos. They have a knack for clicking that button at just the right second. I am a very clumsy photographer. It takes me 100s of tries to get that 'perfect' shot. I am not always aiming for that 'perfect' shot because I do like to scrapbook life as accurately as possible but it's nice to have a fabulous photo to showcase !!